Placa de silicone para bebê personalizada
LOGOTIPO PERSONALIZADO POR ATACADO, IMPRESSÃO, PACOTE, COR E OEM & ODM.
Melikey silicone is an ISO9001 certificated manufacturer, baby plates supplier, we specialize in new baby silicone
produtos de silicone para bebês. Nosso objetivo é oferecer os
produtos de silicone para bebês mais saudáveis, ambientais, convenientes e elegantes do mundo.

As parents ourselves, we understand the struggle that comes with feeding our little ones. That's why we've created these silicone baby plates to make feeding time both fun and easy for both parents and babies.
Our silicone plates for toddlers are made with top-quality materials that are safe and durable for daily use. We believe that every baby deserves the best, and that's why our baby plate set silicone is the perfect solution for all your feeding needs. Whether you're feeding your infant or toddler, our silicone plates for babies are highly recommended by parents all over the world.
The best silicone plate for baby is one that is easy to clean, lightweight, and durable. Our silicone plate for baby ticks all these boxes and more, making your life as a parent a whole lot easier. Our plate set for baby comes in a variety of bright and vibrant colors that your little one will love. Plus, our silicone plates for babies are easy to grip , ensuring that your baby has better control during feeding time.
Melikey custom baby plate silicone is the perfect solution for parents who are looking for a high-quality, durable, and safe solution for feeding their little ones. 
As vantagens personalizadas e os nossos serviços são os seguintes:
1. Melikey Design Para Você
Temos uma ótima equipe para P&D
Temos experiências em OEM e ODM há 10 anos
Ganhamos muitas honras e prêmios de design
2. Oficina de Moldes
2 máquinas CNC, 10 máquinas de fabricação de moldes
3. Atenda a quaisquer necessidades personalizadas
Quer se trate de LOGOTIPO personalizado, produto, embalagem. Se você tem uma boa ideia ou não, faremos de tudo para atender às suas necessidades. Do design à produção, à entrega e pós-venda, estamos ao seu serviço.
Welcome to explore the Melikey China baby silicone plate world!
Introducing our silicone divided toddler plates, the perfect addition to your little one's mealtime! Our silicone baby dinnerware is designed to make mealtime easier and more enjoyable for both parents and babies alike.
Made from high-quality, food-grade silicone, our silicone weaning plate is BPA-free, phthalate-free, and independent lab tested for safety. The soft and flexible material makes it easy for little hands to grip and prevents messy spills with its built-in suction feature. The silicone suction baby plate holds firmly in place on flat surfaces so that your child can focus on enjoying their food.
Our baby silicone plate set comes with three/four different compartments, making it ideal for serving a balanced and healthy meal. The non-toxic properties of silicone also ensure that the dishes won't leach harmful chemicals into the food.
Our silicone baby dishes are dishwasher safe and easy to clean, making mealtime a breeze. The plates are also durable and can withstand frequent use, making them perfect for daily use.
Our baby plates silicone are suitable for babies and toddlers of all ages, and the colorful designs are sure to capture their attention. They come in a variety of fun and playful styles to suit your child's preferences, making them a great gift for birthdays or baby showers.
Pratos de silicone com sucção de pratos de bebê conjunto de alimentação não tóxico
Silicone Plates And Bowls Best Newborn Baby Feeding Sets Custom Factory
Conjunto de tigelas de pratos de silicone divididos para crianças para crianças
Baby Feeding Set Toddler Plate Bowl with Suction Adjustable Silicone Bib
Prato de bebê de silicone para alimentação infantil, manufatura no atacado
Prato de alimentação de silicone Fabricação por atacado de louças
Custom Silicone Plate With Logo
Custom wholesale silicone plates are BPA Free, soft material. Our silicone kids plates  have strong suction, they are not easy to overturn, convenient for babies to eat. When branded with a logo, these custom logo silicone plates can help you grow your brand visibilit. Established baby plate brands often hand out custom logo baby plates with the purchase of silicone toddler plates to generate brand awareness. These wholesale personalised silicone plates, in return, constantly remind the consumer of the brand products..
How To Customize Wholesale Silicone Plates
In an era of increasing personalization, personalised baby plates are favored by consumers in the market.  it is very important to find a professional manufacturer from china siliocne baby plate manufacturers.
The following is a brief introduction to the customization process of silicone plates. 
1. Ideia: Os clientes da marca contam-nos a sua ideia ou mostram-nos qualquer fotografia sobre o que pretendem fazer.

2. Desenho: De acordo com o pedido deles, faremos um desenho 2D para que eles confirmem o tamanho.
3. 3D: Então faremos o desenho 3D.
4. Amostra: Finalmente enviaremos a amostra aos clientes da marca.
5. Molde: Prazo de execução do molde
6. Protótipo: Confirme a estrutura e a função.
Where can I find silicone plate manufacturers? Melikey Silicone is one of the most professional Chinese silicone plate wholesale manufacturers, we started to custom silicone plates for kids
Direct From Factory
We have our own factory which allows us to greatly simplify the process to save time and money. We pass these savings on to our customers. Having our own factory also enables us to provide an easy way to order, so you can save time and effort throughout the ordering process.
We have special custom toddler silicone plate in wholesale stock. Our stocked silicone dinner plates are ready to go, just customize with your branding message. When you need a large number of wholesale custom logo silicon plates, our sales staff will contact you. This allows for a greater degree of customization and also helps lower the price per piece. Thus, you can get low wholesale prices for completely unique custom silicone plate baby design.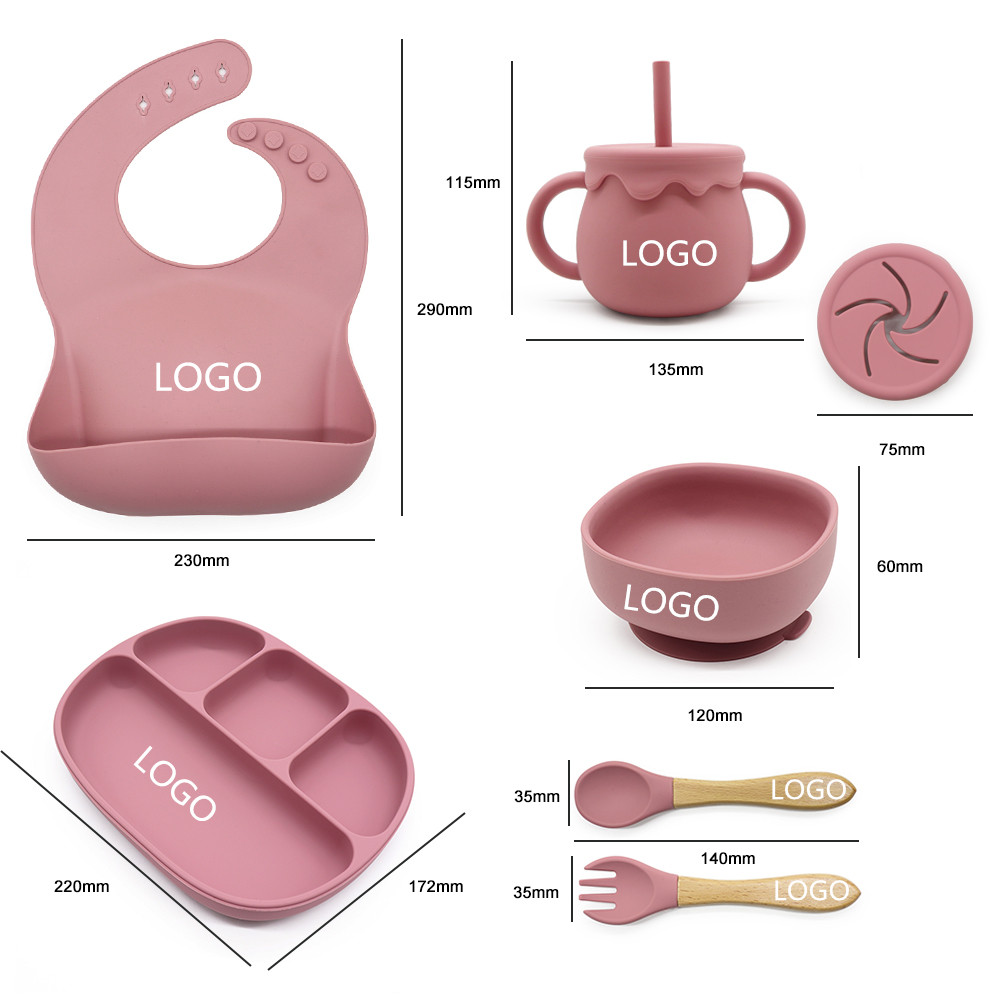 Por que você escolhe Melikey?
As a professional manufacturer for kids silicone plate, our factory have passed latest ISO9001:2015, CE, SGS, FDA certificates.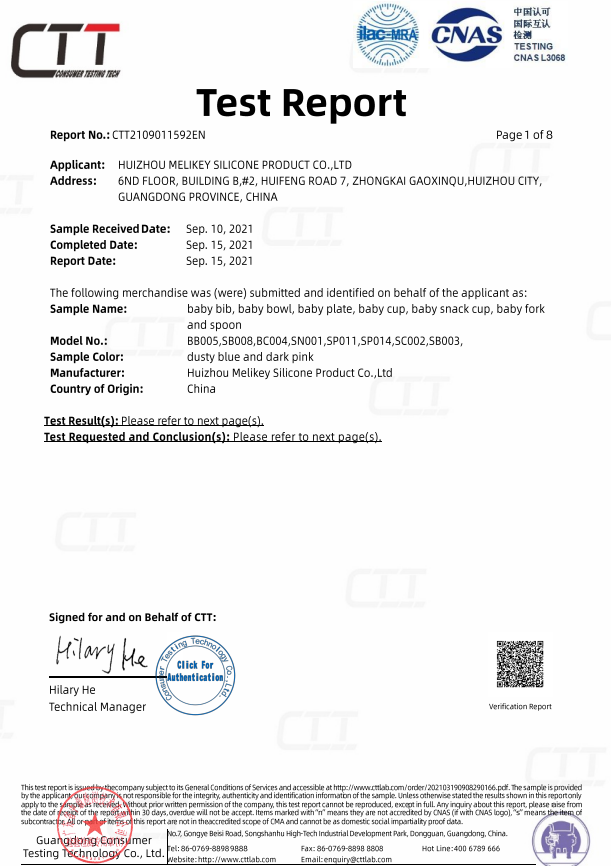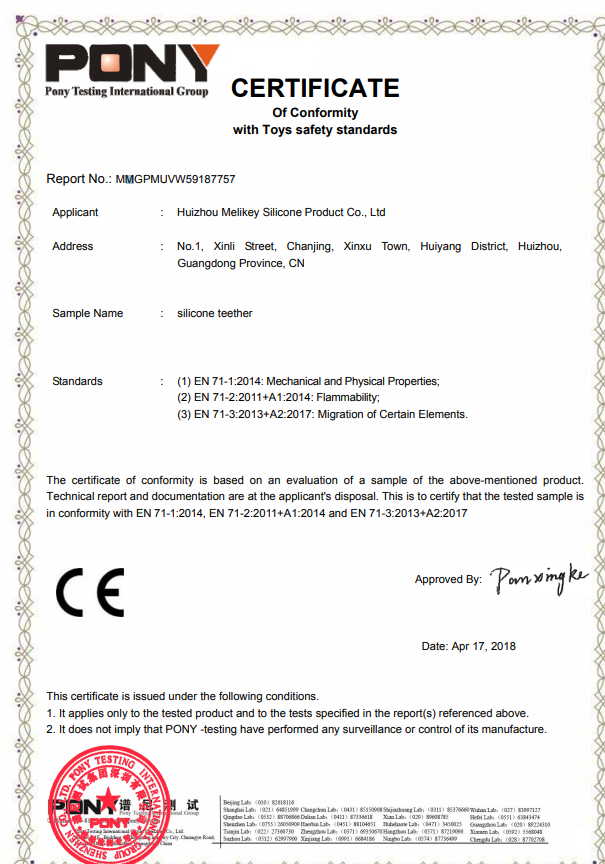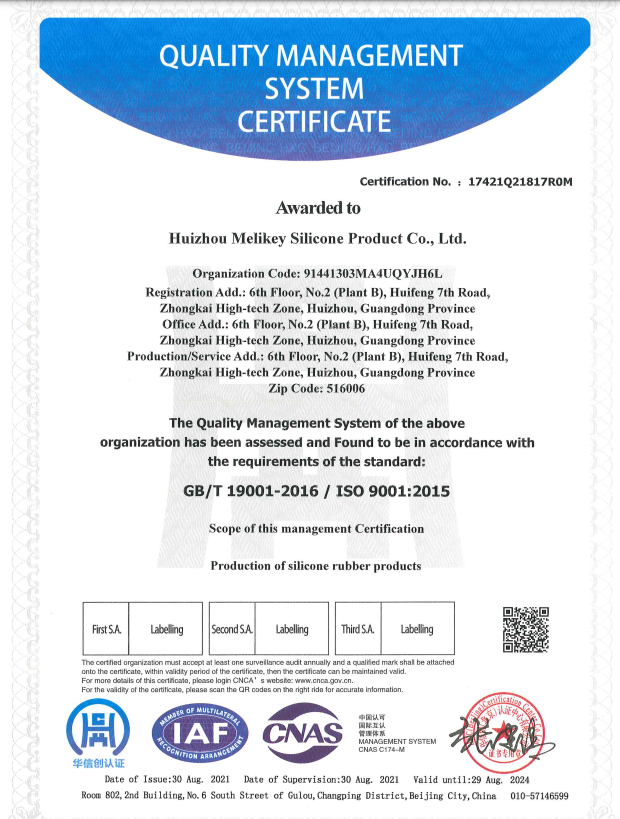 Bem-vindo a entrar em contato conosco para obter uma lista das melhores opções de utensílios de mesa para bebês