As the awareness of silicone products has been deepened by the public, silicone products have also been loved by most consumers. When choosing many household items, products made of silicone materials, such as baby bibs, are given priority. Under normal circumstances, these silicone products should be food-grade silicone products, so as to ensure that they will not cause adverse effects on the human body during consumer use.
So, if you want to make a custom silicone bib thicker, how to judge whether the bib material has reached food grade?
  Food-grade silicone bib products are non-toxic, odorless, high in transparency, stable in chemical properties, soft, flexible, resistant to cold, high temperature, strong water absorption, and have no toxic side effects on the human body. The burning ash is white.
  Ordinary silica gel bib products use ordinary silica gel, which has a great smell, and will turn yellow or dark particles over time, and the burning ashes are black.
According to the requirements of the US FDA, silicone products that come into contact with food must meet the following three conditions:

1. It will not release ingredients that are dangerous to human health.
    This requires that the product itself does not contain toxic substances, and the product must have sufficient stable chemical properties, and will not be corroded by natural oxidation.
2. Can not cause unacceptable changes in the ingredients of the food.
    The product cannot chemically react with the things it touches, and the composition of the product itself cannot change due to contact with food.
  
3. Can not reduce the sensory characteristics brought by food (change the taste, smell, color, etc. of the food). 
    Of course, the testing standards of various countries in the world are slightly different. For example, the German LFGB standard requires the following tests on silicone rubber products:
    ①3 comprehensive migration tests
    ② (VOC) the amount of volatile organic matter;
    ③Peroxide value test;
 ④ Organotin compound test;
 ⑤ Sensory test.
  The above is an introduction on how to judge whether the material of the silicone bib has reached the food grade. I hope you will like it. The best selling food grade silicone products of Melikey Silicone Products Factory are: silicone teether, silicone beads, silicone baby tableware, baby bibs, etc. Welcome to sample and custom purchase.
May You Like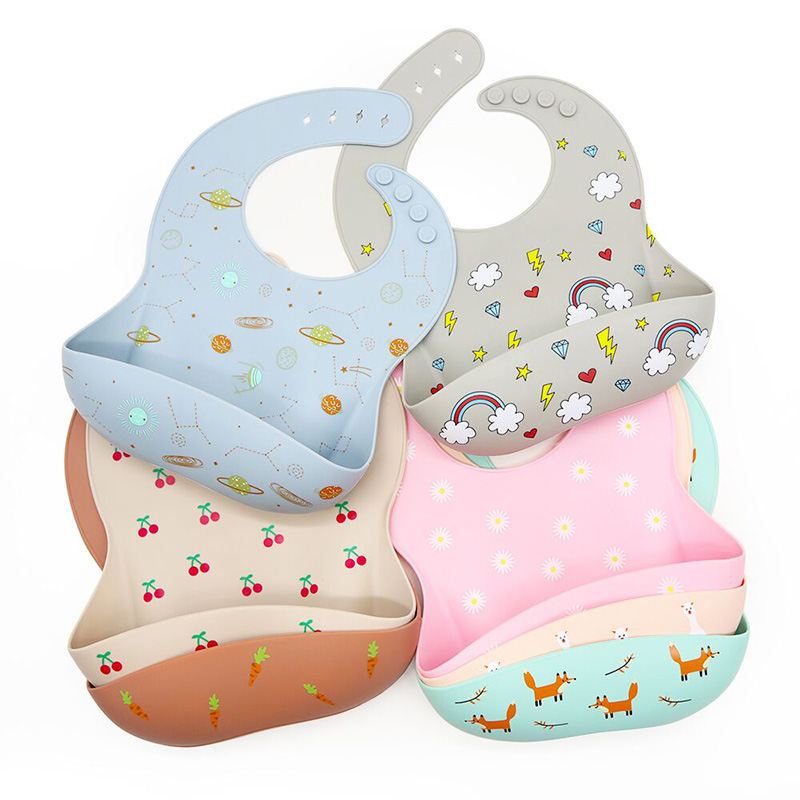 silicone bibs funny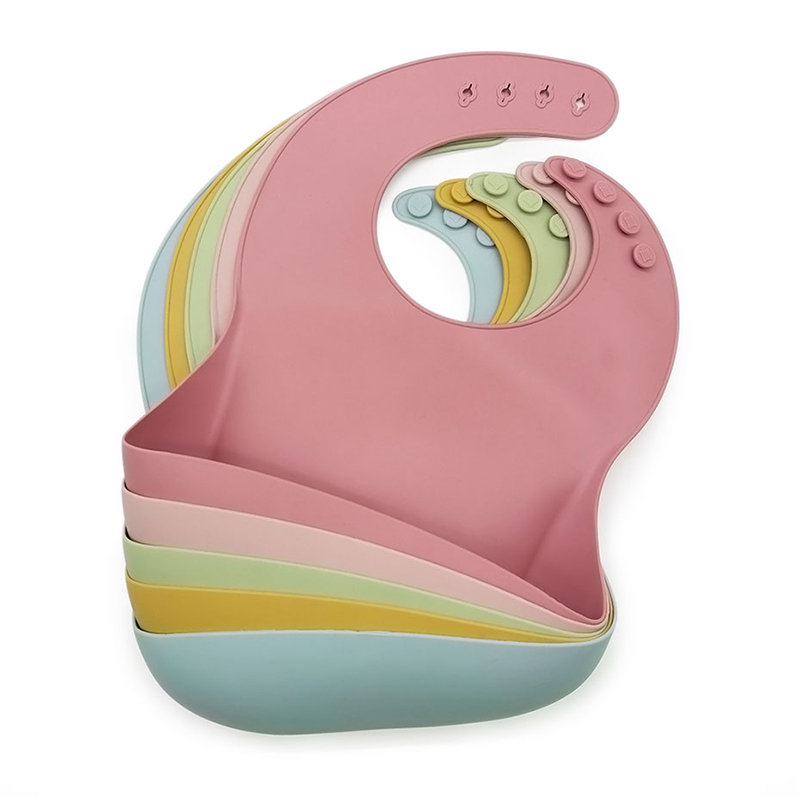 silicone baby bib with catcher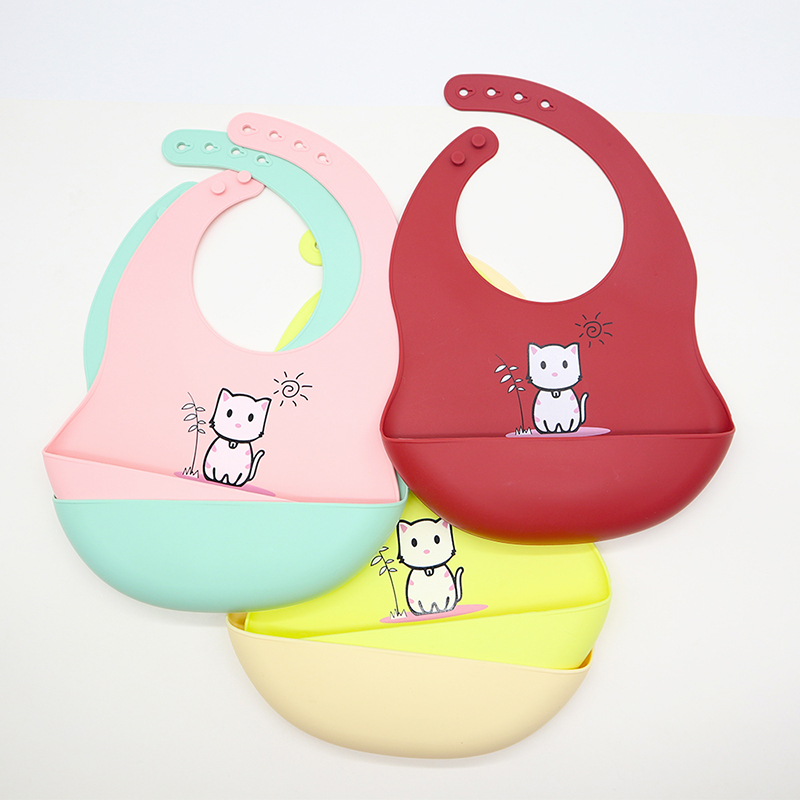 silicone baby bibs wholesale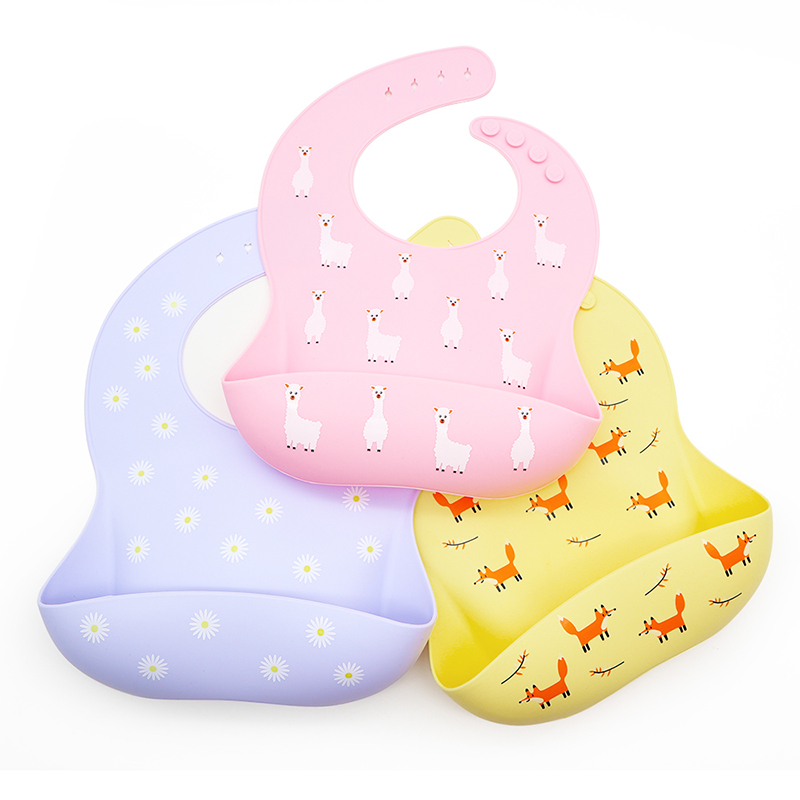 waterproof bibs for babies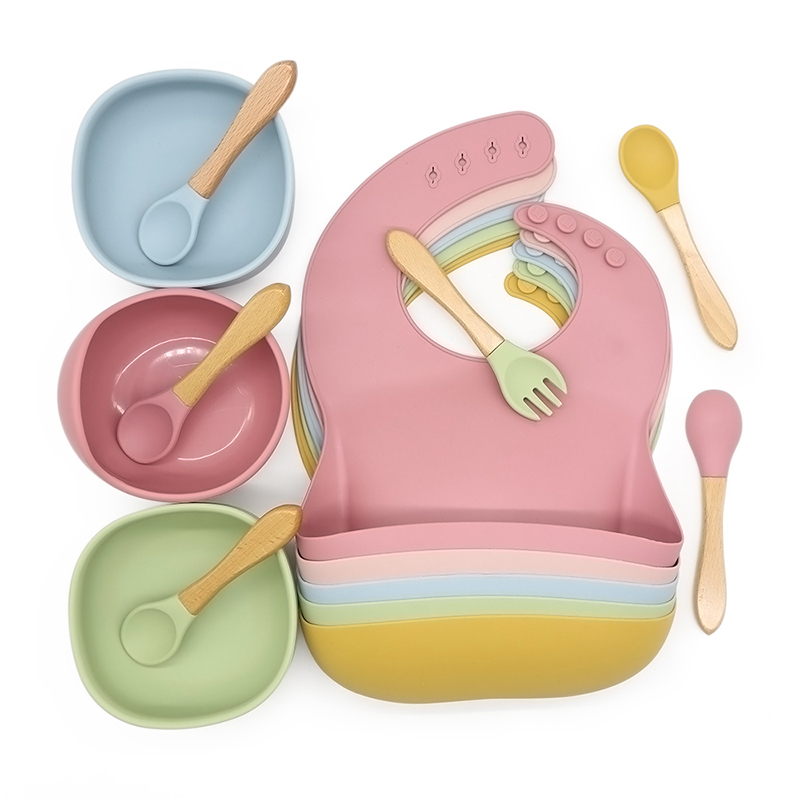 silicone baby bibs made in china
---
Post time: Nov-19-2020
---