Baby Silicone Cup Wholesale
WHOLESALE CUSTOMIZED LOGO,PRINTING, PACKAGE,COLOR AND OEM & ODM.
Melikey Silicone is a baby custom cup factory, mainly engaged in the manufature and wholesale of silicone baby products. Our silicone baby cups have strict quality control from the procurement of raw materials to the sale of finished products. The company has established a quality management system that meets the requirements of the international quality management system. ISO9001 certificated.  The company has won the unanimous recognition of consumers with satisfactory product quality and perfect after-sales service. We have a professional R & D team. We can accept O E M and O D M.

Melikey Wholesale Silicone Baby Cups
Melikey wholesale range of baby cups includes silicone sippy cup lids, training cups, personalized cups, and bulk options for those with larger families or businesses.
Our training cups wholesale are perfect for those little ones just learning to use a cup on their own. Made from safe and durable materials, our training cups feature easy-grip handles and spill-proof designs to make the transition easier for both parents and children.
Those looking to purchase wholesale sippy cups will be delighted with our bulk options. Our sippy cups in bulk are perfect for those with larger families, daycare centers, or businesses looking to offer a range of baby products to their customers. Our wholesale sippy cups come in a range of colors and designs, making them the perfect choice for both boys and girls.
Our small silicone cup range is perfect for those looking for a compact and easy-to-use option. Featuring a small size that's perfect for little hands, our small silicone cups are perfect for on-the-go use and can be easily packed in a diaper bag or backpack.
For those looking to add a personal touch to their little one's cup, our personalized baby cups are the perfect option. Featuring a range of designs and colors, our personalized cups can be customized with your child's name or initials, making them perfect for gift-giving or special occasions.
With our sippy cups in bulk and wholesale sippy cups to personalize options, Melikey Company offers an affordable solution for parents and businesses looking for high-quality baby products. Our range of silicone cup baby offers a range of styles, colors, and designs, making it easy to find the perfect option for your little one's needs.
And features for our baby silicone cups are as follows:
1. Food grade silicone, BPA Free.
2. Variety of styles and functions
3. Functional support for drinking and snacking in one
4. Multiple colors to match more baby dinnerware.
5. Spill-proof design, more safety.
6. Support custom LOGO and design
Welcome to explore the Melikey China baby silicone cup world!
Baby Feeding Spill-Proof Kids Snack Cup Silicone Baby Toddler Kids Sippy Cup with Lid
Baby Water Sippy Trainer Cup for Kids BPA Free Bulk
Collapsible Silicone Snack Cup With Lid Food Grade Wholesale
Silicone Baby Toddler Sippy Training Cups BPA Free Custom Reusable
Sippy Training Silicone Baby Cup Kids Water Food Grade Printed Custom
Factory Silicone Baby Cup Production And Customization
Introducing Melikey's customized baby cup - the perfect solution for parents who are looking for personalized and spill-proof cups for their little ones! Our custom logo printed spill-proof baby cups are designed to provide a safe, non-toxic, and durable alternative to traditional sippy cups. Whether you're looking for sippy cup bulk options for your daycare center or silicone drinking cups for your toddler at home, our products are perfect for any family looking for high-quality baby cups.
One of the biggest advantages of Melikey's customized baby cup is that it can be personalized to fit your unique needs. Our bulk sippy cups can be printed with your company logo or other designs, making them perfect for use in your business. We understand that each family has different needs, which is why we offer custom sippy cups for toddlers that can be tailored to your specific requirements. From the size of the silicone baby sippy cup to the design of the lid, we work with you to create the perfect customized baby cup that meets your needs.
For production, Melikey owns the abrasives for silicon cup, and mass produces silicone drink cups in 24 hours. Silicone cups bulk. Uninterrupted supply of silicone cups wholesale. As a OEM baby sippy cup supplier in China, we have complete production equipment and quality control system. Abundant inventory.
For customization, we have a professional design team, for your idea and design, provide professional advice and realize it!  We support to custom silicone cups. Whether it is LOGO, product, packaging, etc.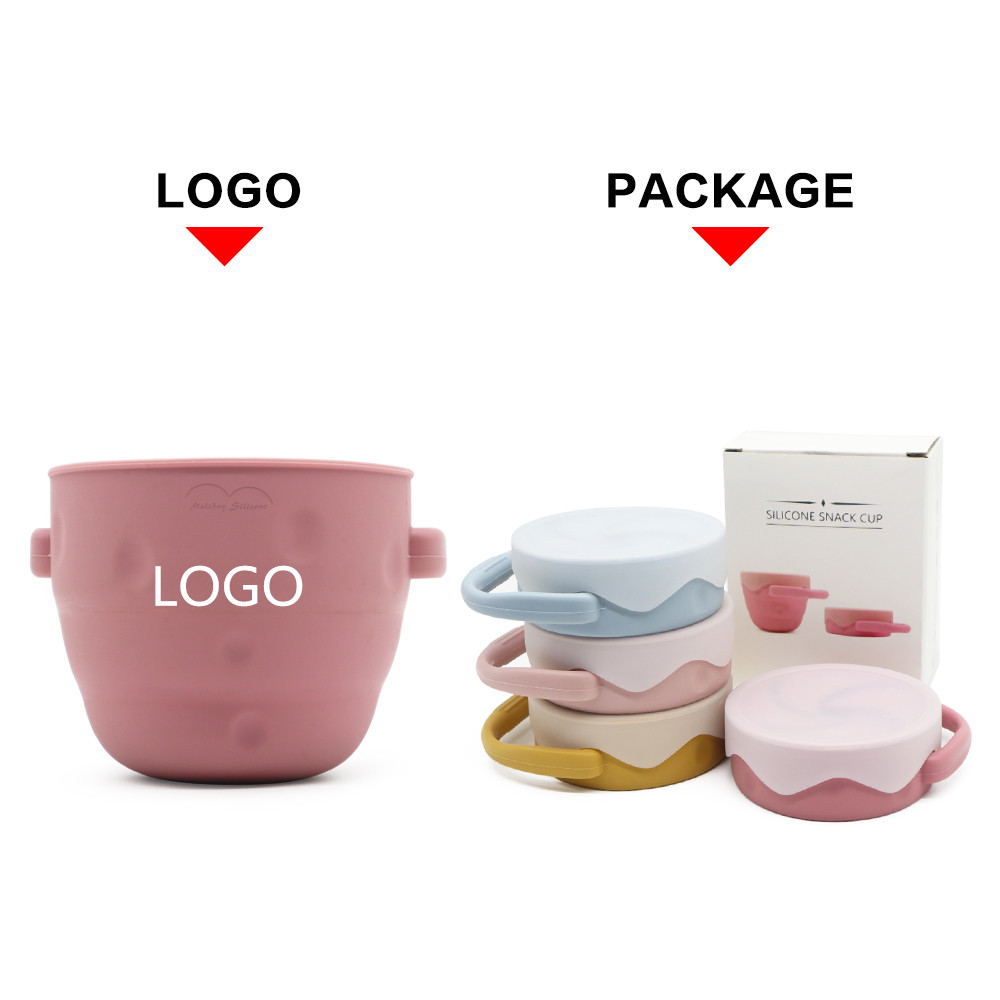 Why Do You Choose Melikey?
As a professional manufacturer for wholesale silicone cups, our factory have passed latest ISO9001:2015, CE, SGS, FDA certificates.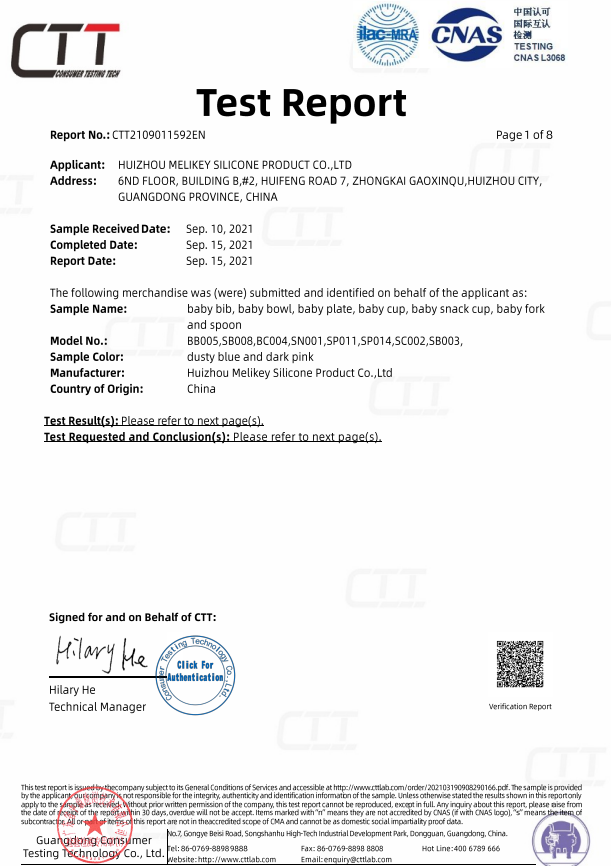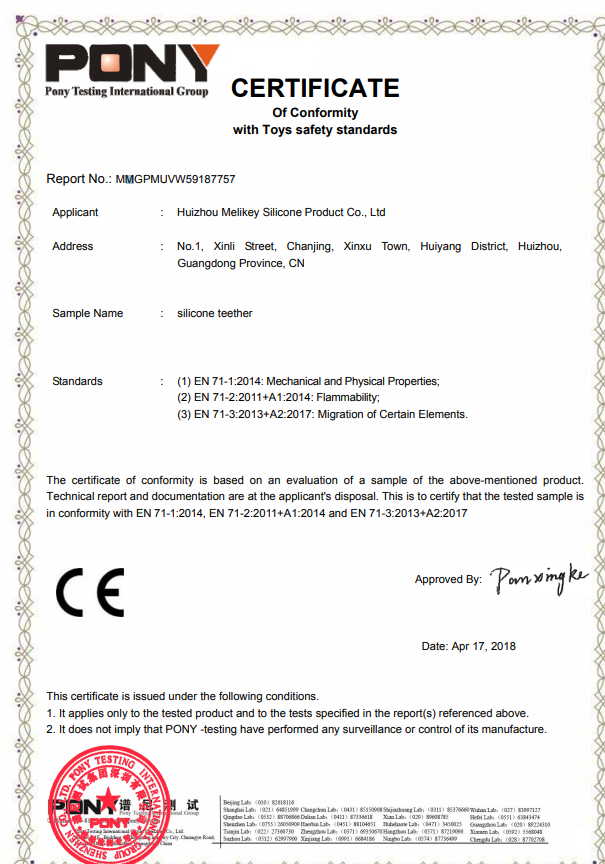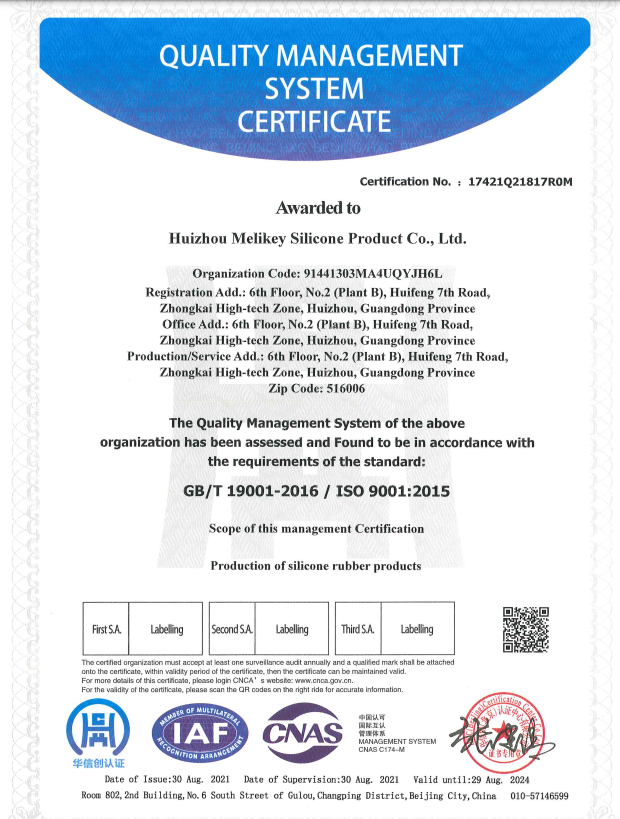 When your child enters toddlerhood, whether he's breastfeeding or bottle feeding, he needs to start transitioning to sippy cups as early as possible. You can introduce silicone feeding cup at six months of age, which is the ideal time.
sippy cups for baby are great for preventing spills, but all of their small parts make them difficult to clean thoroughly. Hidden removable parts harbor countless slimes and molds. However, using the right tools and our step-by-step guide will help you protect your child by keeping the silicone cup baby clean and mold-free.