Baby silicone feeding bowl is food-grade silicone, odorless, non-porous, and tasteless. However, Some strong soaps and foods may leave a residual aroma or Taste on silicone tableware.
Here are some simple and successful methods to remove any lingering aroma or taste:
1. Disinfect the silicone bowl in boiling water.
2. Dip into the mixture of hot water and white vinegar, soak for 30 minutes. Then scrub with a mild detergent, Rinse and dry thoroughly.
3. Spread a layer on the bowl with a mixture of white vinegar and baking soda, and leave the coated bowl overnight. Rinse with water to completely remove the mixture and dry thoroughly.
Is the smell of silicone toxic?
Silicone is probably the most natural material for feeding children (except glass). You may sometimes notice a unique smell, and these sometimes produced smells are actually the result of the edible oil and detergent sticking to each other, not the silicone material itself.
Does silicone have a odor ?
Food-grade natural silicone is not only non-porous and tasteless but also tasteless. However, the website continues to state that its products may emit new car odors, such as rubber, which will dissipate over time.
What is the texture of silicon?
Silicon is the most abundant electropositive element in The Earth's crust. It's a metalloid with a marked metallic luster and very brittle.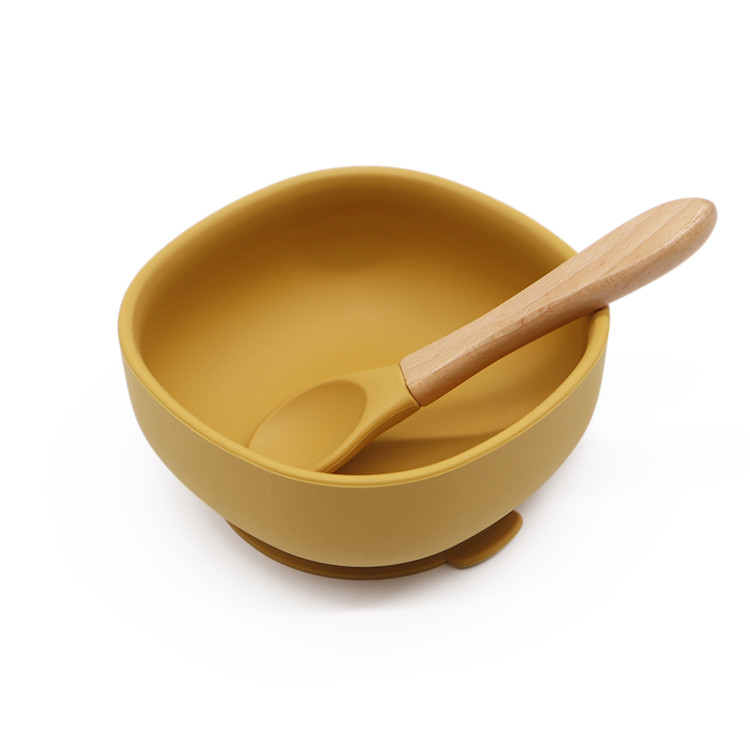 Super suction prevents overflow: meal time is no longer chaotic. This cute baby bowl is affixed to most flat surfaces to prevent spills and splashes. Suction can also stabilize the bowl so that it is easier to pick up food.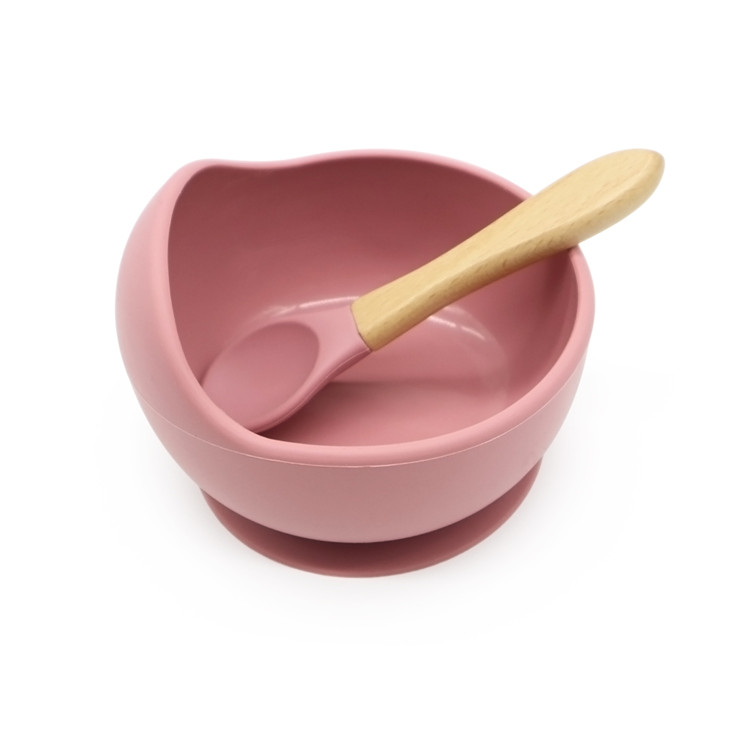 The suction bowl and spoon set is the perfect baby bowl, suitable for children starting from solids and beyond.
Our high-quality dinner bowls are made of 100% food-grade silicone, BPA-free, lead-free and phthalate-free. Our silicone baby bowl is microwave and dishwasher safe! Easy to clean!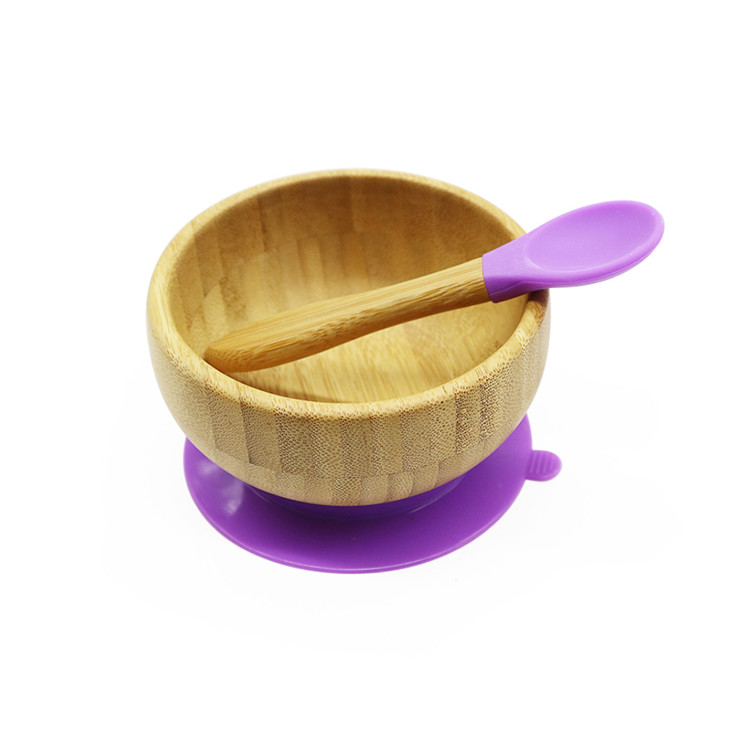 All natural bamboo and food grade silicone protect your children from all harmful substances.
The powerful suction base can hold the high chair tray or children's table to prevent overflow, overturning and throwing.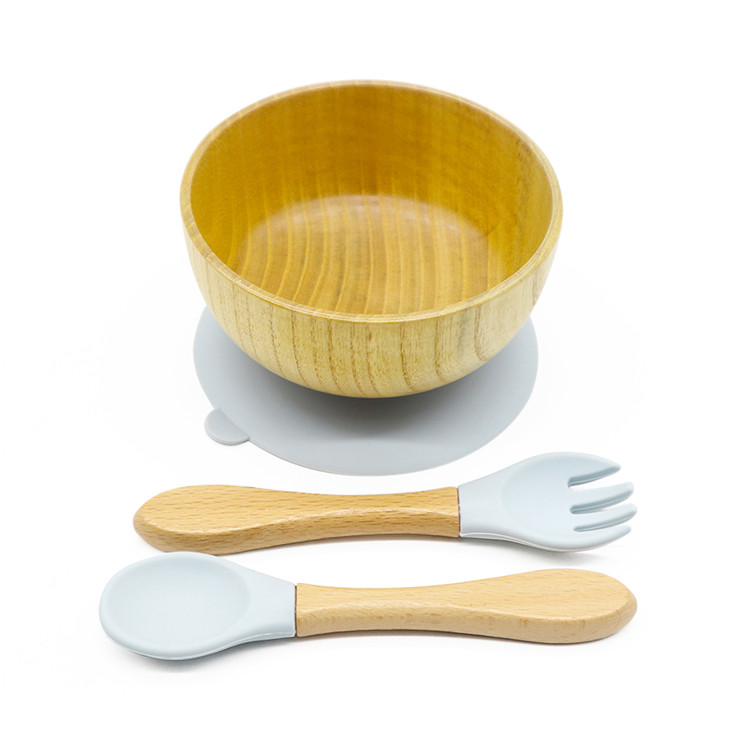 The natural wood material stretches it out during the feeding process to prevent the baby's delicate fingers from being burned.
 The removable bottom of the suction cup allows you to transition to regular use when your child grows up.
We offer more products and OEM service, welcome to send inquiry to us
---
Post time: Apr-29-2021
---