For parents who want to minimize their children's exposure to chemicals, food-grade silicone is a good choice. Enter a new wave of eco-entrepreneurs making baby products with food-safe silicone.If you are considering entering the children's product market or are looking for investment in a new company, I bet that silicone is the material for children in the future.
What is food grade silicone?
Food grade silicone is a non-toxic silicone, does not contain any chemical fillers or by-products, and can be used safely in food. Silicon is a natural chemical element that constitutes silicon. It is a metalloid, which means that it has the characteristics of metal and non-metal, and is the second most abundant element after oxygen.
What are the benefits of food grade silicone?
1.Highly resistant to damage and degradation under extreme temperatures
2.Over time, it will not harden, crack, flake, chip, dry, rot or become brittle
3.Lightweight, space saving, easy to transport
4.Made from abundant natural resources
5.Non-toxic and tasteless-no bpa, latex, lead, phthalate
6.May be 100% recycled in some locations; non-hazardous waste
Is silicone better than plastic? 
Although food-grade silicone is not a "100% natural" material like rubber, it is a non-toxic polymer. It can withstand heating and freezing without leaching or releasing harmful chemicals.
This is different from plastics, which can contaminate food in these environments. It also has anti-odor, anti-fouling and anti-allergic properties, and because of its smooth surface, it is very
easy to clean. For these reasons, it is especially an ideal material for environmentally friendly and non-toxic baby products.
Now, we use food-grade silicone materials to make silicone beads, which are used in children's teething toys, and we can DIY all kinds of fashionable and beautiful necklaces and pacifier chains. Make your baby safer and more assured.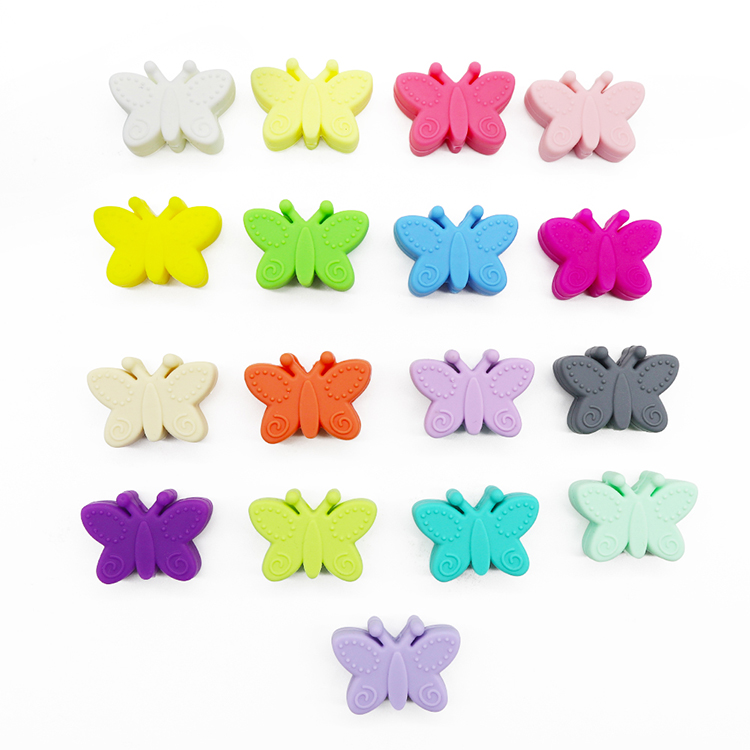 100 food grade silicone beads               
Name: silicone butterfly beads
Color: 17 colors and welcome custom order with low MOQ
Material: Food Grade Silicone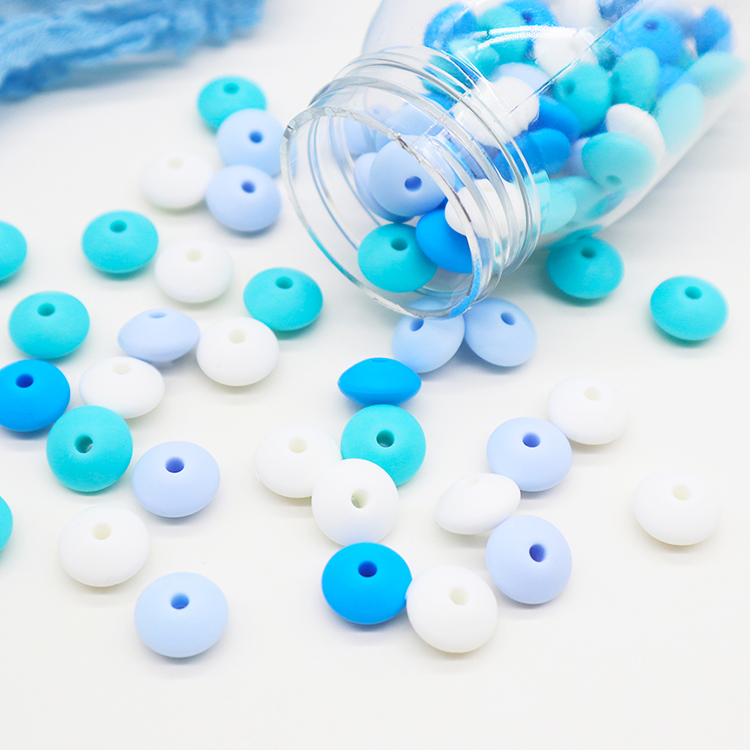 soft silicone beads
Name: 12mm silicone saucers beads
Color: 18 colors and welcome custom order with low MOQ
Material: Food Grade Silicone
Size: 12*6mm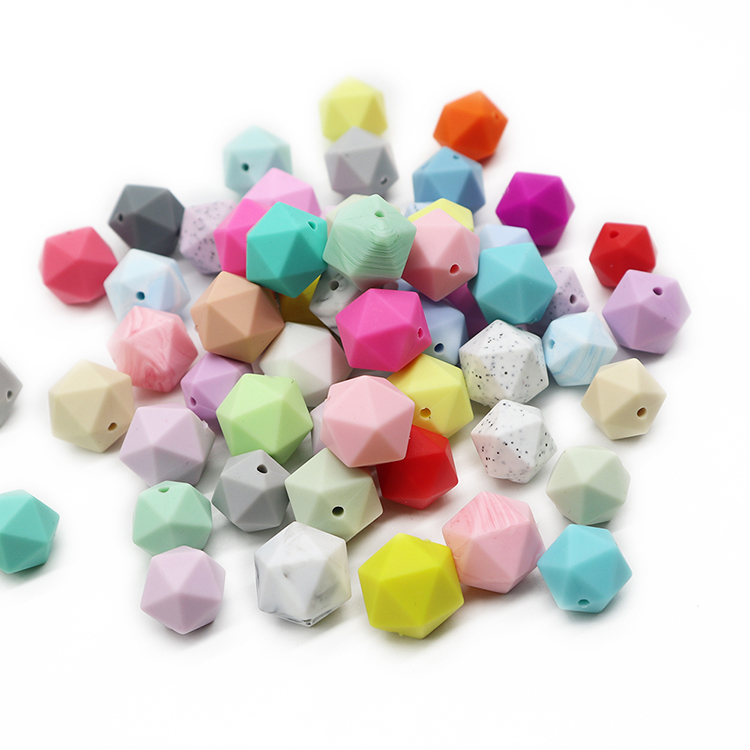 wholesale food grade silicone beads 
food grade silicone material. it's safe and non-toxic. BPA Free.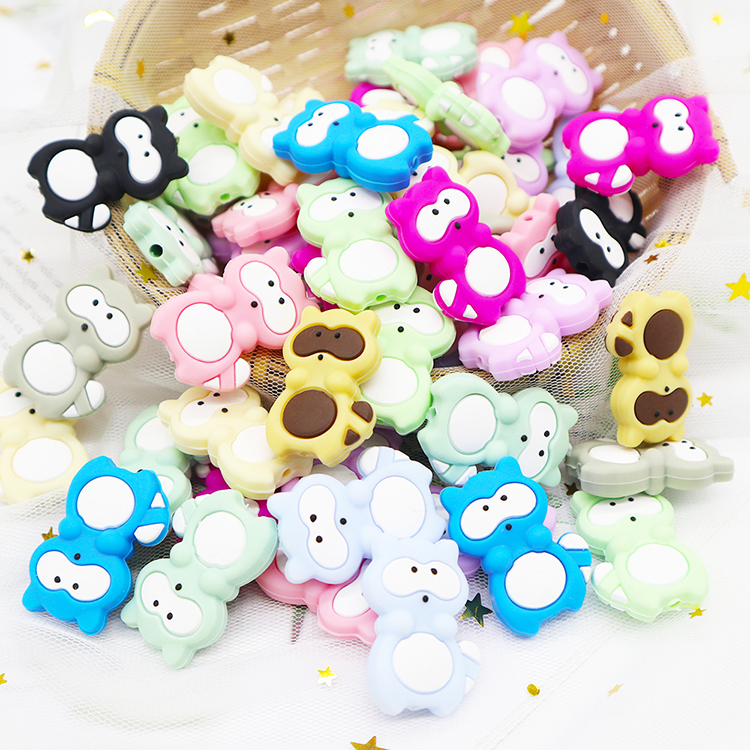 silicone beads food grade
Food Grade Soft Silicone Beads For Baby Teething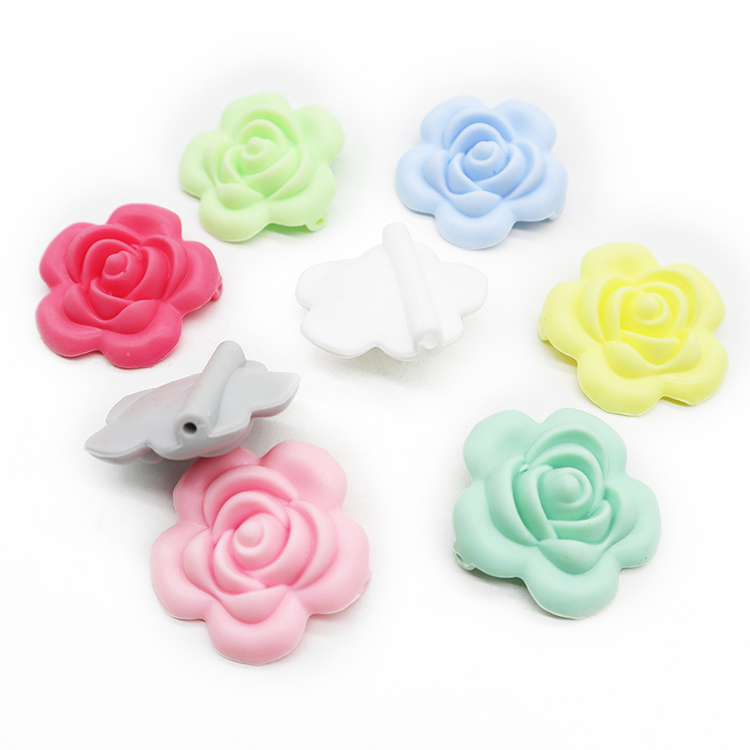 bpa free food grade silicone beads     
Certificates:FDA, BPA Free, ASNZS, ISO8124
Package:indivudial packed. Pearl bag without cords and clasps
Usage:Soothing baby's teething pain,baby pacifier,baby teether
---
Post time: Dec-31-2020
---