Baby bowls make mealtime way less messy with suction.  The baby bowl is an indispensable option in the baby's diet study. There are baby bowls of various styles and materials on the market. We all want to know, what are the best baby bowls ? 
Because it is used by baby, We should choose the best quality materials. 
Plastic is everywhere, but it's not the safest material for your little one.  Our baby bowls are the safest material. Food grade silicone, natural wood and bamboo.  Safe, healthy and non-toxic material. 
Then we consider the style.We have three styles of baby bowls for you to choose.
1.Silicone Baby Bowl
Infant-age children will like soft, silky textures, and at the same time like pleasant color designs.  
Silicone baby bowl is made from bacteria-resistant silicone and is BPA free. It can also be placed in the microwave, freezer, and dishwasher. Soft and not be broken.  Select 8 colors that children like, and can be  matched our baby bibs. 
The silicone bowl has a special design, the higher side helps to scoop up food.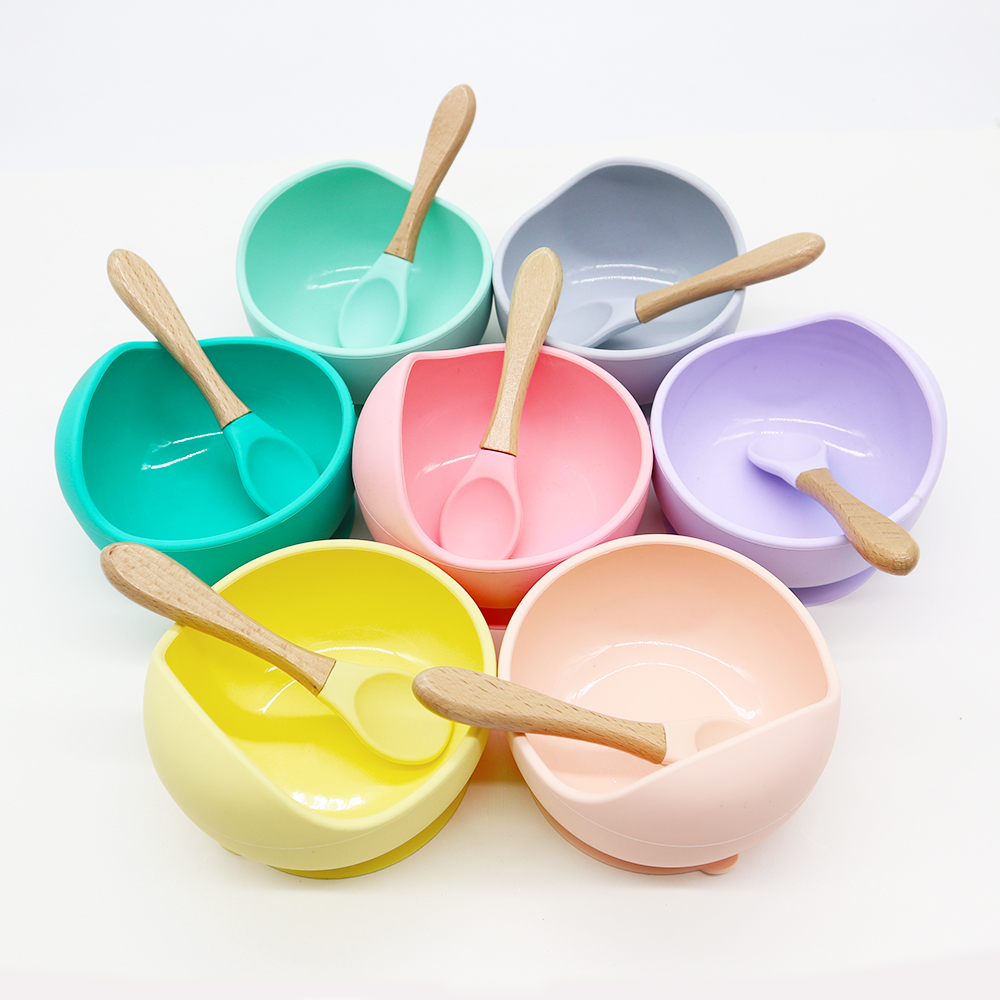 2. Wood Baby Bowl 
Pure natural materials are more environmentally friendly and feel the breath of nature.  Spoon and fork set edible soft silicone baby tableware for children training. 
The special wooden texture is more advanced.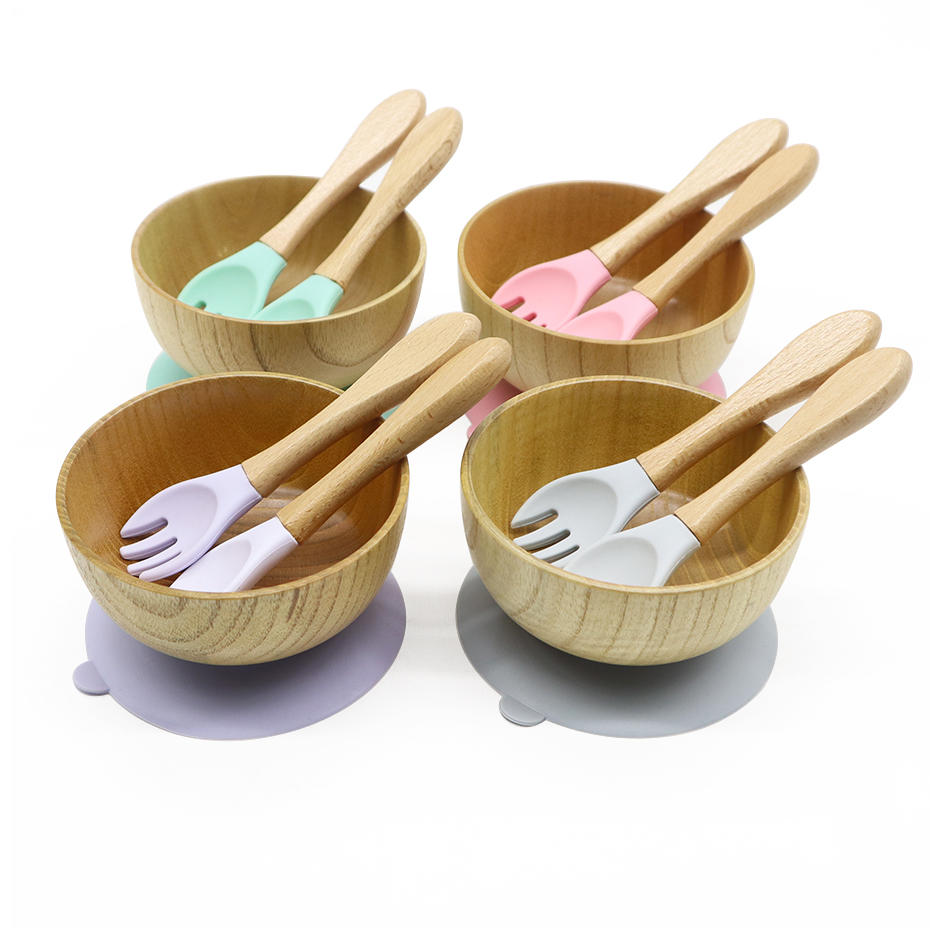 3.  Bamboo Baby Bowl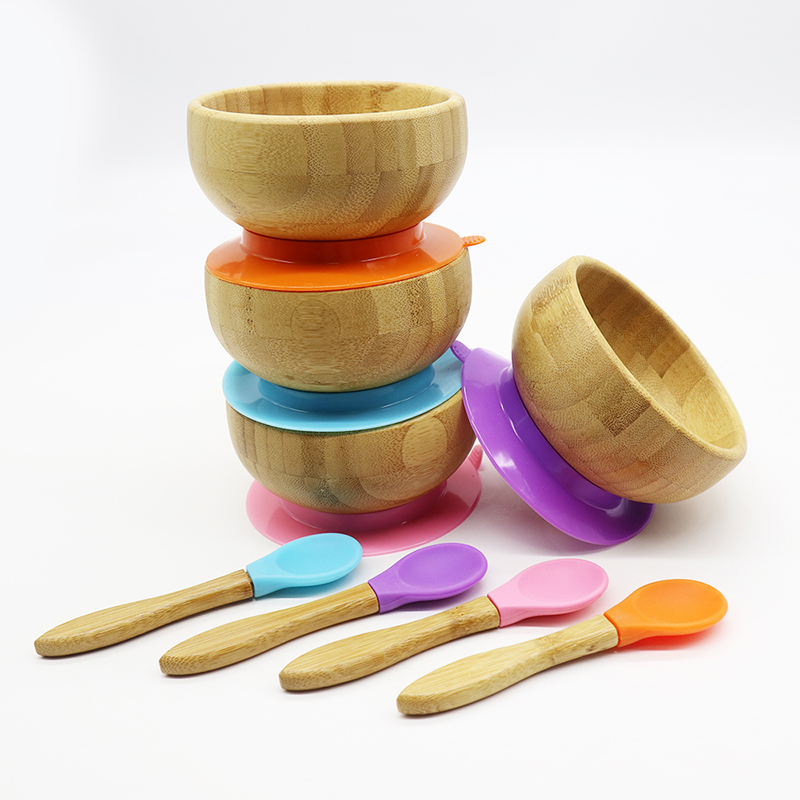 This beautifully designed bamboo set is so cool, you'll want to eat from it. The organic material is resistant to mold and mildew, and it's environmentally friendly.The material is more environmentally friendly and advanced, and very textured. 
The baby's bowl needs to have one of the most important functions
Our baby bowls can adhere to the high chair tray for a long time, and the suction is very strong, then pull up the tab to release the suction easily. Baby bowls with suction, giving baby a healthy eating life. 
We have other baby feeding set, silicone plate, placemat, sippy cup, snack cup. baby bib, etc.  
We not only sell baby bowls, but also baby utensils. We know that safety is important to babies, so our products have quality assurance with certificate certification and strict quality inspection. Has been committed to providing safe baby products to all countries.
---
Post time: Aug-31-2020
---