Are the baby trays ready? In order to determine the best dinner plate, each product has been side-by-side comparison and hands-on testing to evaluate materials, ease of cleaning, suction power, and more. We believe that through recommendations and guidance, you will find the perfect product that meets the needs of you and your baby.
1.  Four-Divided Dinner Plate
 
1.100% food grade silica gel: soft, bisphenol A free, PVC free, lead and phthalate free, safe and reliable for children.
2.Square design: The special square design with straight edges perfectly fits the edges of high chairs and tables, effectively helping to reduce food spills, reduce mess, and reduce trouble.
3.Powerful suction cup: With a powerful suction cup, you don't have to worry about your child stir-fry the dinner plate while eating. Suitable for children of all ages from babies to preschoolers.
2. Silicone Suction Plate With Lid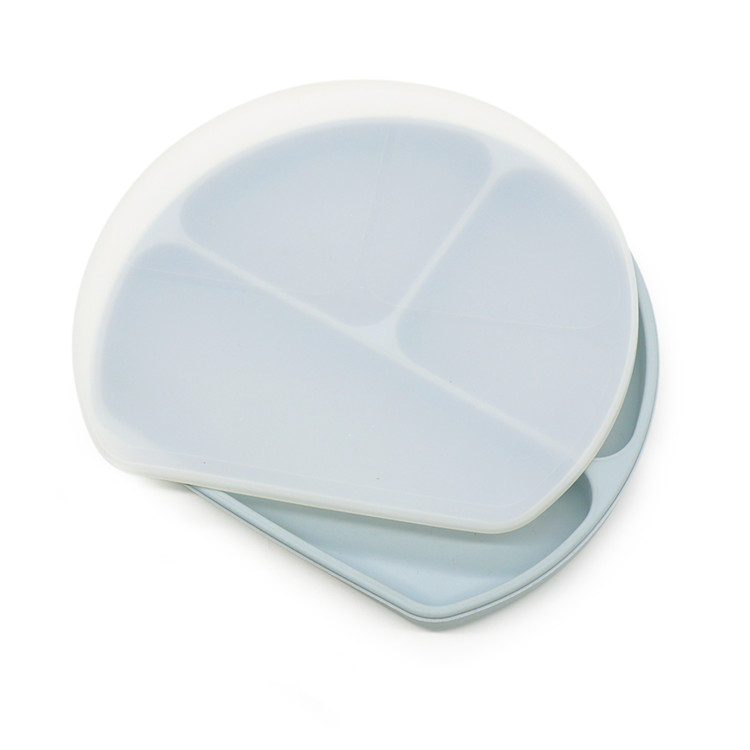 1.  Automatic feeding-our silicone gripping plate is very suitable for children who learn to eat on their own. The size of the suction cup is perfectly suitable for young children. The strong suction cup base ensures that the dinner plate stays in place, which is ideal for high chair trays or tables.
2. Durable and easy to clean: Although the silicone dishes are made of high-quality silica gel, they can withstand temperatures up to 200 ℃/400 ℉ (approximately 200 ℃/200 ℃), so they can be safely cleaned in the oven and dishwasher, and they are very easy to dry.
3. Safe use-Our silicone baby plates is made of 100% food-safe silicone, free of bisphenol A, free of polyvinyl chloride, free of phthalates and lead.
3. Silicone Undivided Plate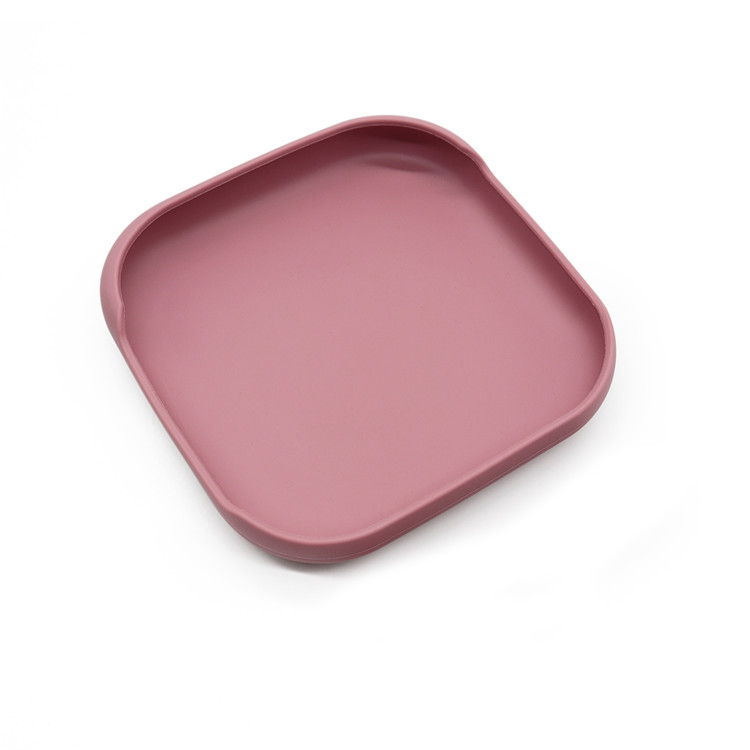 1.  Infant self-feeding tray-  large silicone suction plate baby, can hold more food, grab food at will, suitable for children to eat by themselves.
2. Durable-Dishwasher, microwave oven, oven, refrigerator safe: can withstand temperatures up to 200 ℃/3200 ℉. It can be heated in a microwave or oven without unpleasant smell.
3. Easy to clean-It can be cleaned in a dishwasher, and the smooth surface makes it very easy to clean.
High quality: safe and reliable, free of bisphenol A, lead, PVC, latex, metal and cadmium. 
Our 100% silicone baby products will firmly hold and prevent messy accidents.
Everything the baby needs: Our baby feeding dinner set includes a silicone bib, a suction cup baby plate, a baby bowl, a pair of beech forks and spoons, a small snack cup, and a practical water cup.
Super multifunctional baby feeding set: The silicone baby tableware set is not only harmless to children, but also can be used in microwave ovens, refrigerators, ovens and dishwasher top racks. Easy to clean, the baby's first feeding kit saves you time.
We offer more products and OEM service, welcome to send inquiry to us
---
Post time: Jun-17-2021
---