All children develop skills at their own pace. There is no set time or age, you should introduce the baby spoon to your child. Your child's motor skills will determine the "right time" and other factors.:
What is your child's interest in independent eating
How long has your child eaten solid foods
When you introduce finger food to your child for the first time 
If you have been feeding soft or pureed food to your child, but have not added finger food, you may have to wait a while before challenging your child with a spoon
Once your baby starts to truly express his desire to take his own food with a spoon, you can start gently using the handover method. Put your hand on their hand and guide the spoon as they take the food. After the food is placed on the spoon, let them pick the spoon by themselves.
When should a baby start using a spoon ?
The Centers for Disease Control and Prevention (CDC) recommends that you wait until you are 10 to 12 months old before introducing the spoon to your baby. However, the baby does not have a specific age or time to use the spoon when he grows up. There are many factors that affect the timing of your baby's learning to use the spoon.
How do I get my baby to open his month with a spoon ?
Hold the spoon 12 inches in front of your baby's face, let her notice the spoon and open her mouth. Remember, if she is not interested or distracted, don't slip into the spoon when she is not looking. Guide the spoon to the back corner of the mouth instead of the upper lip
Can I use a normal spoon to feed baby ?
Most experts agree that you shouldn't start off feeding babies and infants with metal spoons and cutlery. They're not necessarily all that dangerous, but it's better to wait to introduce metal spoons and cutlery until your baby has pretty good motor control (and won't hit or poke themselves with the metal)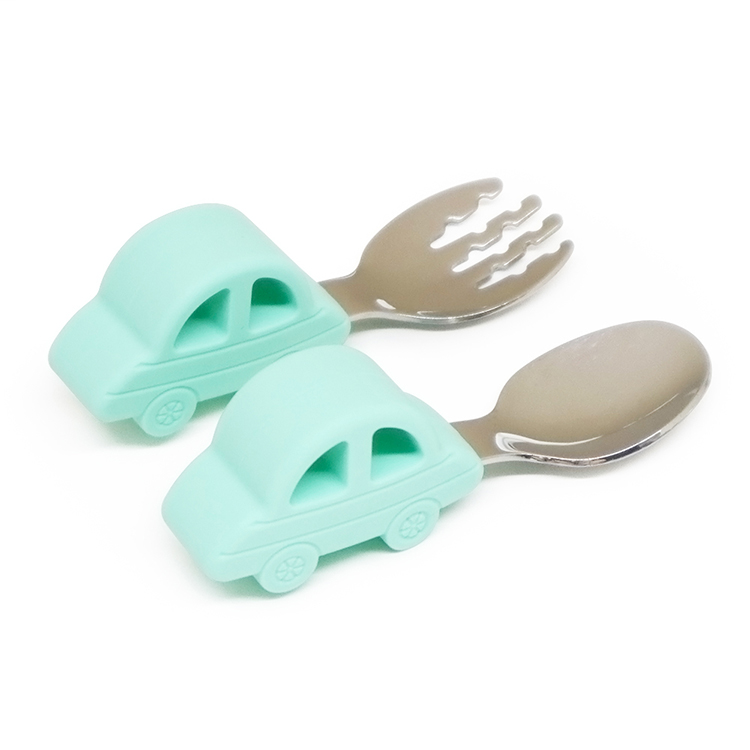 The safety of your baby is our top priority. Our baby silverware spoon and fork set is made of 304 stainless steel, the handle is made of food-grade silicone, and does not contain BPA and latex. All materials have been safety tested and meet high food safety standards.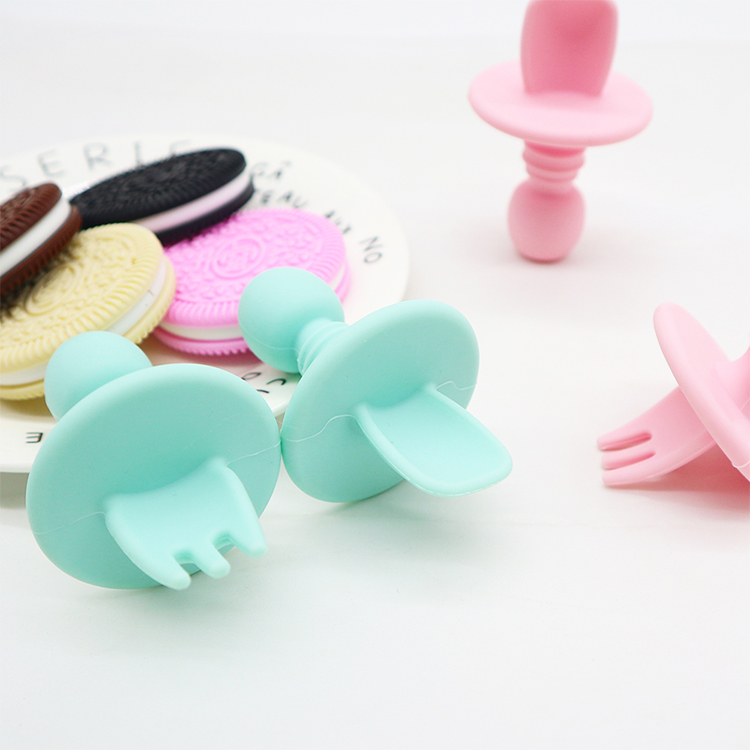 Baby automatic feeding utensils: specially designed for children over 3 years old, our baby training forks and utensils are easy to master for your little ones, and they can also master the skills of self-feeding. The soft silicone fork and spoon can be chewed safely and will not harm the gums or tongue when the baby eats.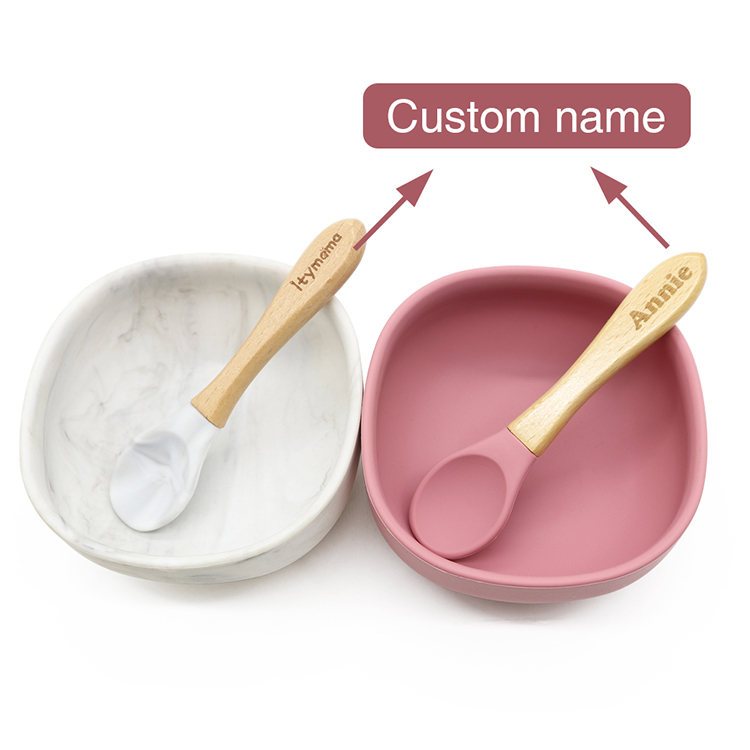 With the help of the spoon-shaped edge and the suction cup base, not only the baby bowl can be safely fixed on almost any smooth surface, but the spoon-shaped edge makes it easier for your child to scramble the food, making it a parent who trains brave children to eat on their own Ideal product.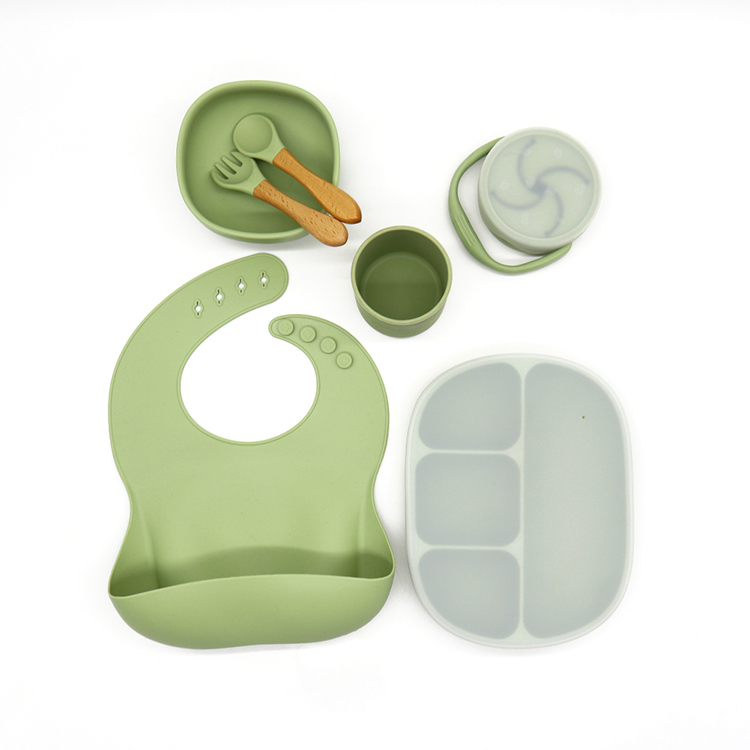 Satisfy all baby needs: Our baby feeding gift set includes silicone bibs, suction cups, dinner plates, snack cups, silicone forks and spoons and silicone water cups, which can be carried with you, outdoor dining or as a baby birth gift.
We offer more products and OEM/ODM service, welcome to send inquiry to us
---
Post time: Apr-14-2021
---